How to transfer data from one location to another with original date and time.
Ans :
Q.1. How to Register, Buy and Activate the software?
Ans :
Register: To register the "Data Copy Manager" click on the "Enter Activation Key" Button and fill the Registration Detail with the Activation Code.
Buy : You can Buy "Data Copy Manager" to get Activation Code for register this software. You Can Buy it From our Website by Clicking on "Buy Activation Key" button.

Try It :

You can use demo version of "Data Copy Manager" by clicking on "Continue in Demo Version" Button. Trial version not supports all features of the software.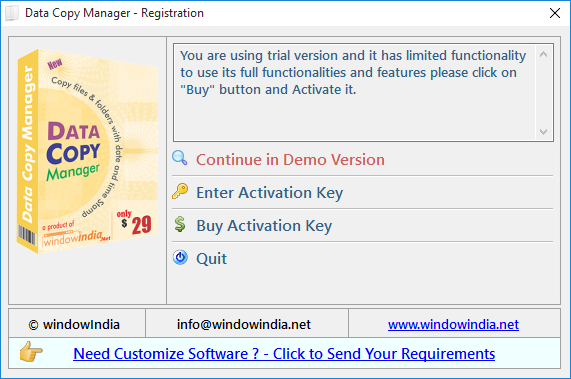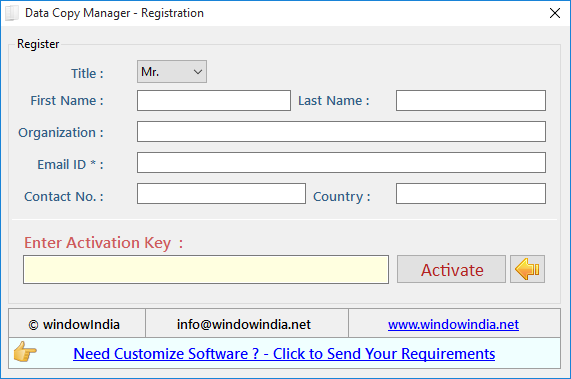 Q.2. How to Select Files and Folders for Copy or Moving from one location to another ?
Ans :
Select Files Folders to copy or to move from one location to another location of same harddrive or in network, from one computer to another computer.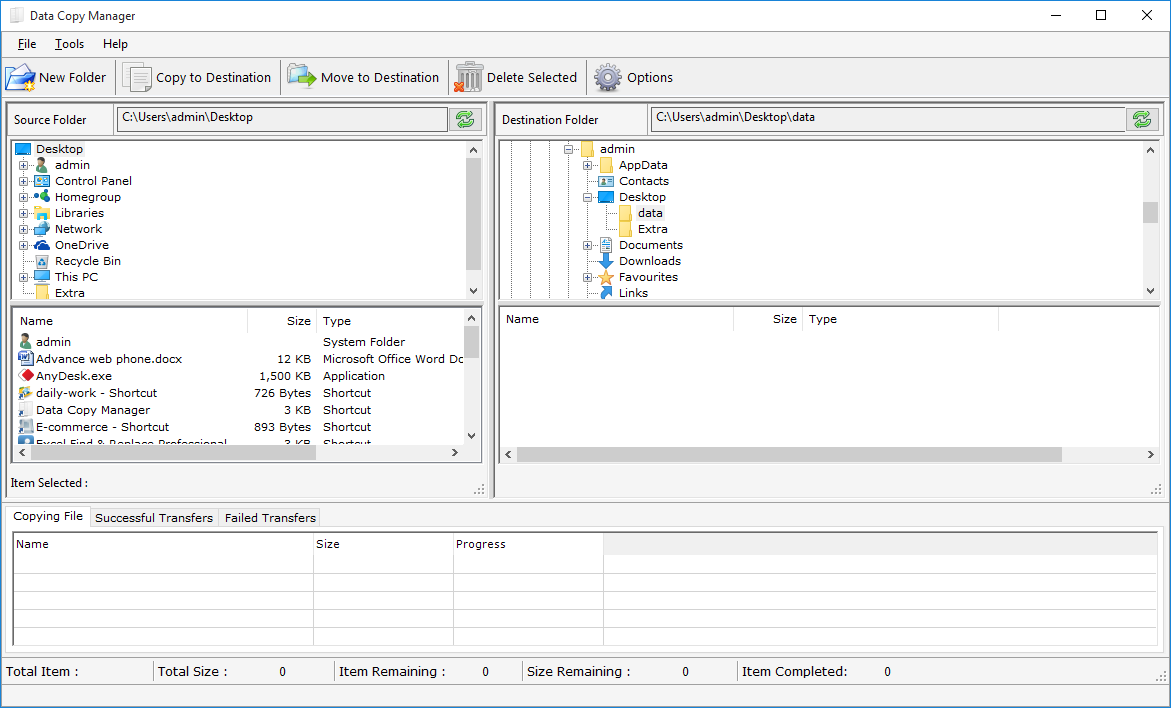 Q.3. How to Browse for destination folder where you want to save the data.?
Ans :
Browse for destination folder (Location) where you want to save the data.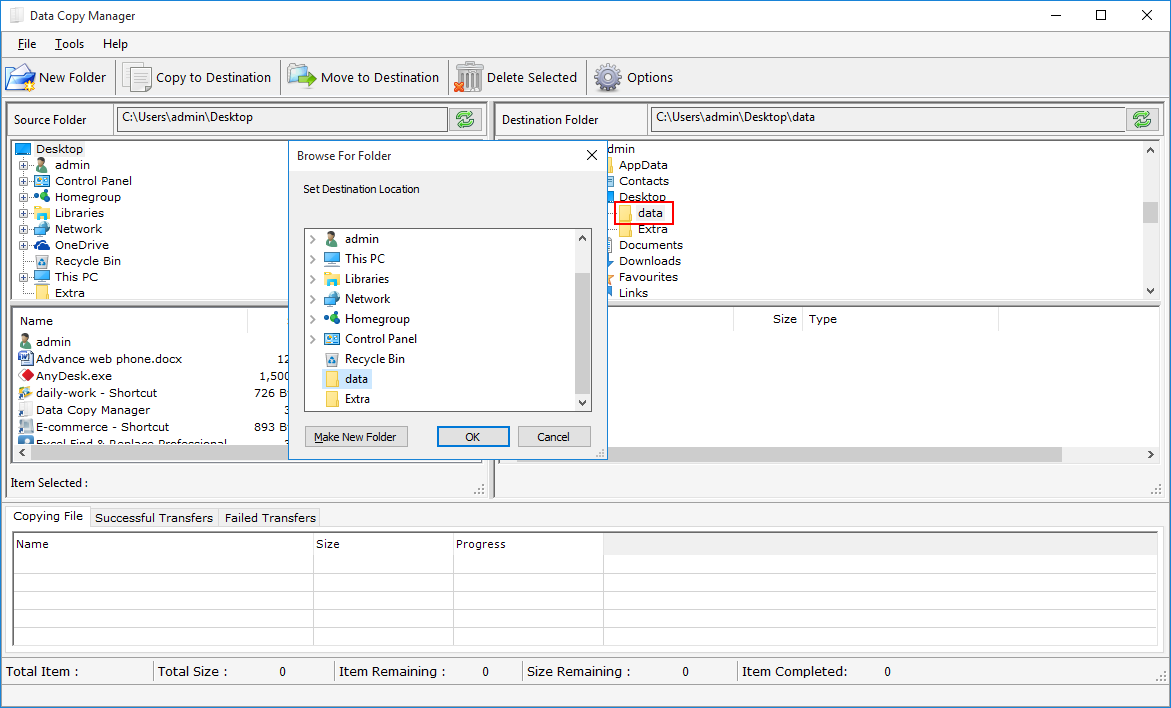 Q.4. How to Preserve Time or choose custom Date?
Ans :
Now you choose the option where you want to copy or move the source files and folders. Check "Preserve Time Stamp" option to maintain the same Date Time as of source files folders OR uncheck and choose custom Date Time for all folders and files to copied or moved.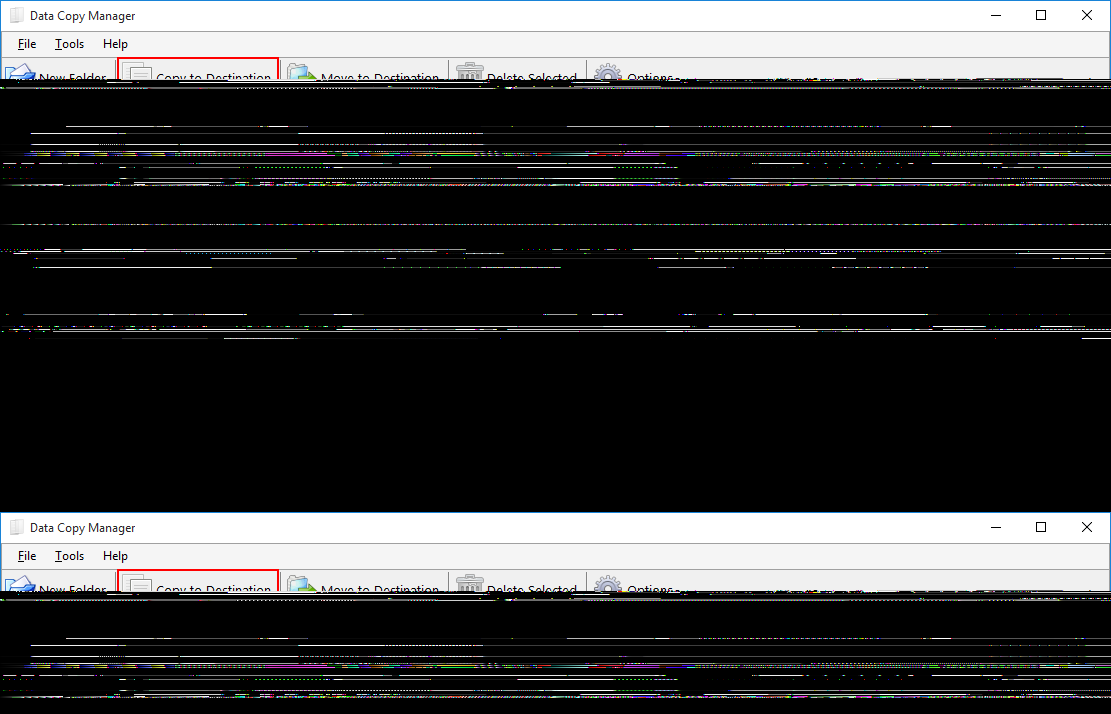 Q.5. How to Start Copy or Moving Data ?
Ans :
Now you can Start copying OR moving process by clicking on "Start Copy" button. Progress panel will be displayed showing the copying or moving progress. You can cancel copying or moving of data at any time to stop the process.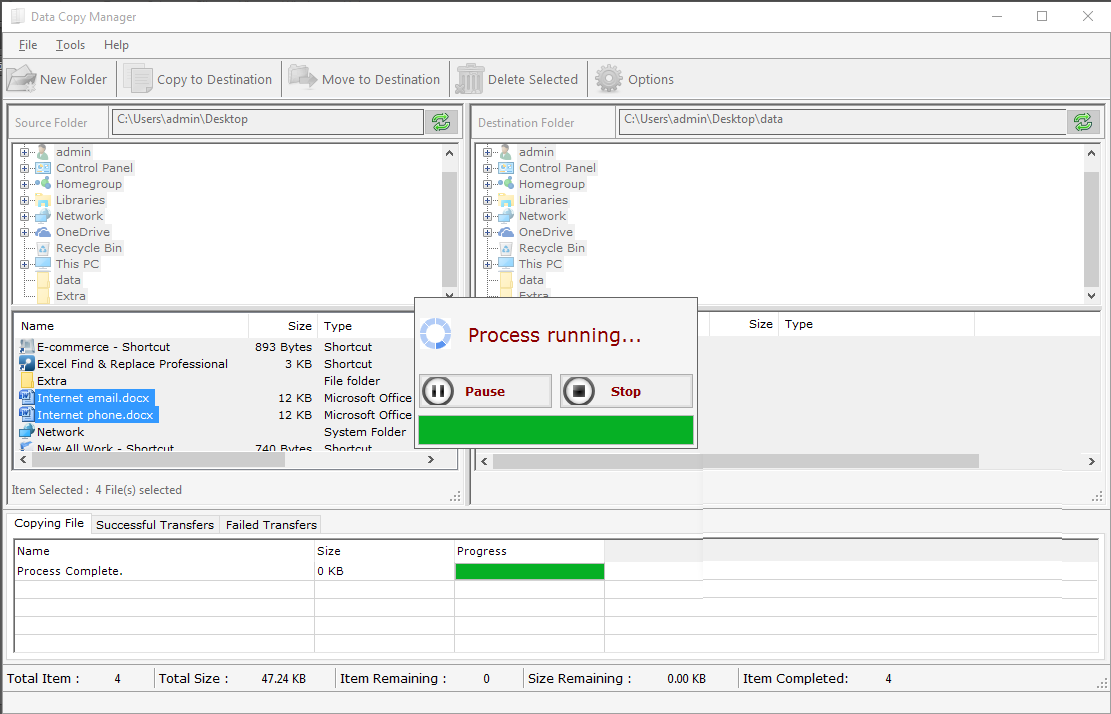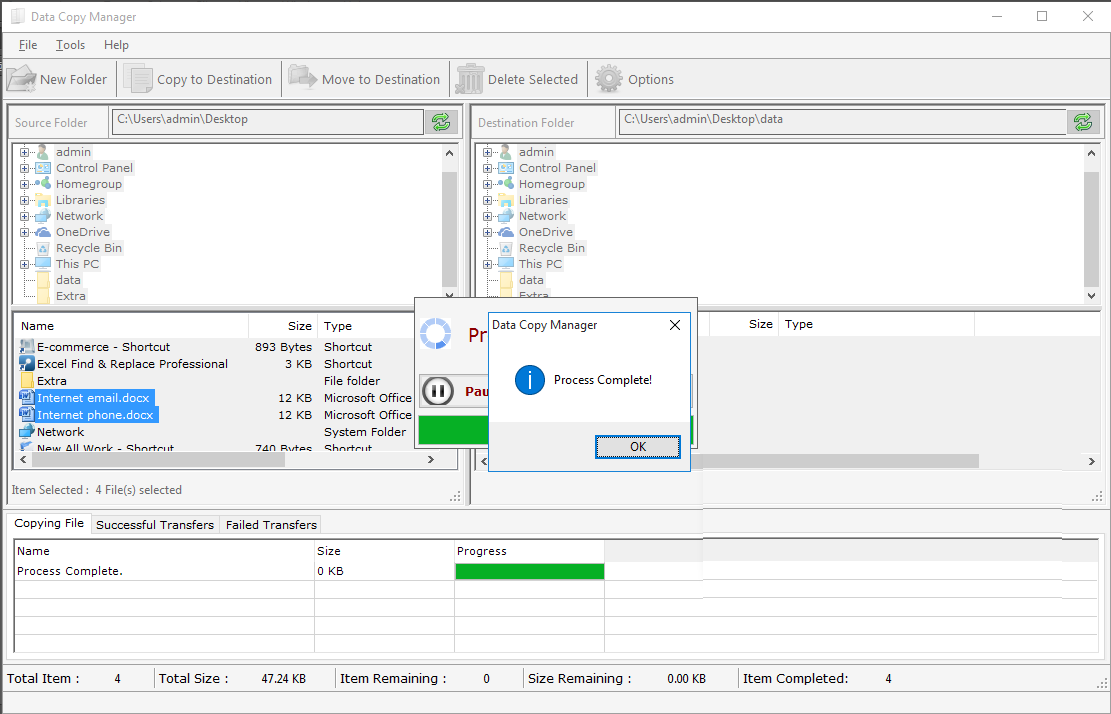 Q.6 How to Deactivate Software to transfer to other PC ?
Ans :
Go to Help Menu on left Top.
Step 1 : Deactivate from current PC.
Step 2 : Install the software on new PC and Register it with same Activation Key.