Q.1. How to use Hindi Unicode Editor software?
Ans :
Unicode Editor : You can use Hindi Unicode Editor Mode for typing & editing Hindi Unicode (Mangal) in Kruti and Shusha Keyboard layout it means all popular keyboard layout like Remington and Semi-Phoenetic is supported by Hindi Unicode Editor for Typing in Mangal or Arial Unicode MS.  It also has an Onscreen Keyboard & Special Characters Chart, if someone doesn't know any type of keyboard can use onscreen keyboard & Special Characters Chart . You can also Preview your typed text in MS Word, Notepad and HTML Browser and can save the same.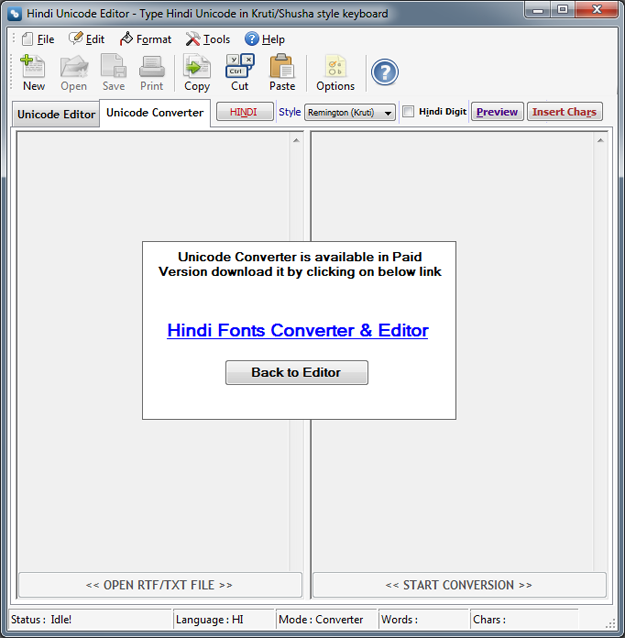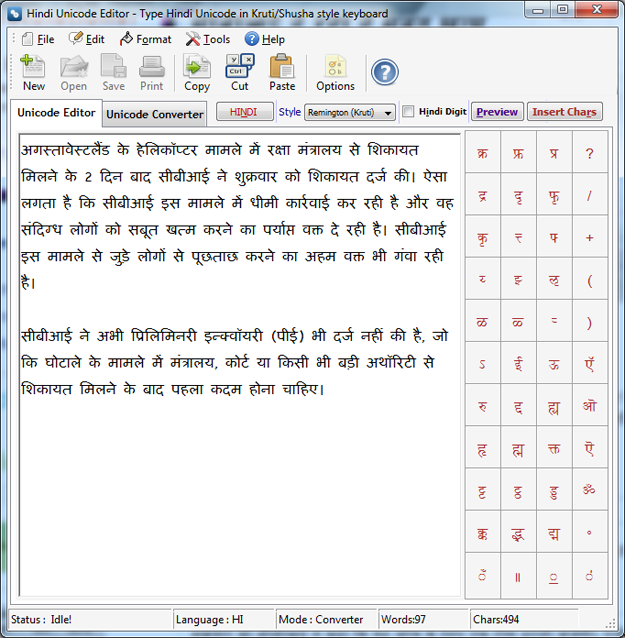 Q.2. How to Editing Exist RTF/TXT files ?
Ans :
Editing Exist RTF/TXT files: To edit any existing RTF/TXT file click on Open from File Menu or Press Ctrl+O. Choose file from Open Dialog box in Unicode Editor edit and save your file.
Language: You can change also Language to get accurate text. Click on "Tools" menu and "Language" sub menu to choose Marathi or Hindi for other Devnagri Scripts like Nepali, Konkani, Maithili and Bhojpuri etc. You can also right click on "Unicode Editor" to change the Language.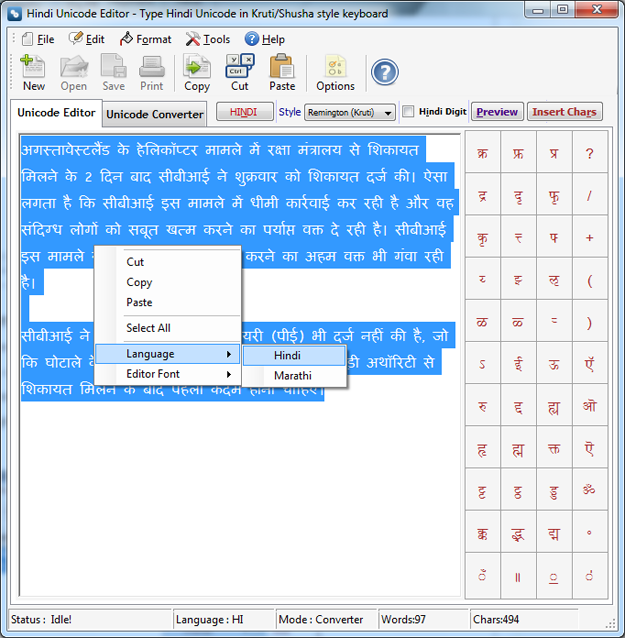 Q.3. How to Edit Font?
Ans :
You can change Editor Font to Arial Unicode MS or Mangal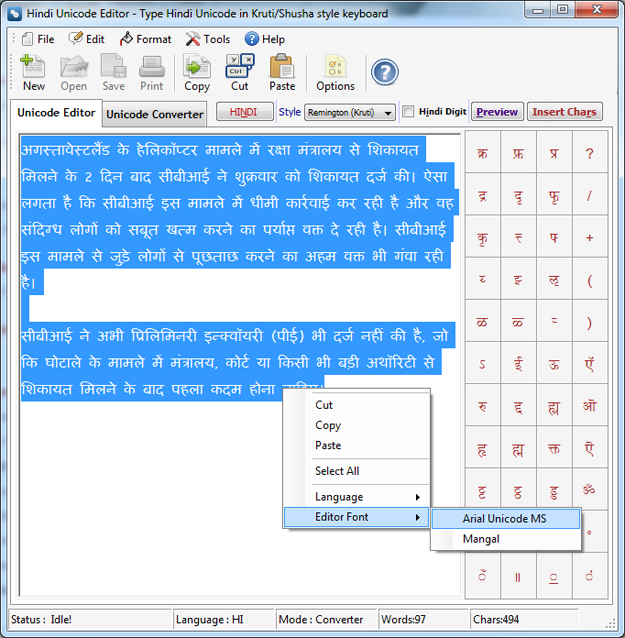 Q.4. How to Saving Unicode Text in RTF/TXT Format?
Ans :
Saving Unicode Text in RTF/TXT Format: To save typed Unicode text in RTF/TXT files just press on Ctrl+S or click on Save As from File menu. Enter file name in "Save" dialog Box.
Preview: Typed Unicode Mangal text in Notepad/MS Word/Web Browser by clicking on "Preview" button.
Printing Text: To print simply press Ctrl+P or click on Print from File Menu. Print Dialog box appears choose printer name and press Print.
Onscreen Keyboard: In Editor Mode, you will see an onscreen keyboard; it helps you to insert Unicode text if you don"t know any type of Hindi typing.
Special Characters: In Unicode Editor can be inserted by clicking on characters buttons or by their ASCII value.