FAQ-

Frequently Asked questions
Q.1. How to download/buy a product online from your website?.
Ans :
Every product has a main page with its detail and link for download, buy and help. Example: click on following link to see main page of products:
Step 1: Click : http://www.windowindia.net/product.html
Step 2: Find your product Ex: http://www.windowindia.net/word-find-replace-professional.html for Word Find and Replace.
Step 3: Click on "Try It" button to download trial version. Install trial version and use it if you like to use full featured. Click on "PayPal" or "Avangate" to buy a single copy.
Q.2. Can I buy multiple license of a Product?
Ans :
Yes, You can buy multiple licenses at discounted price. Just click on "Buy" tab to explore multiple license options. Choose your payment gateway.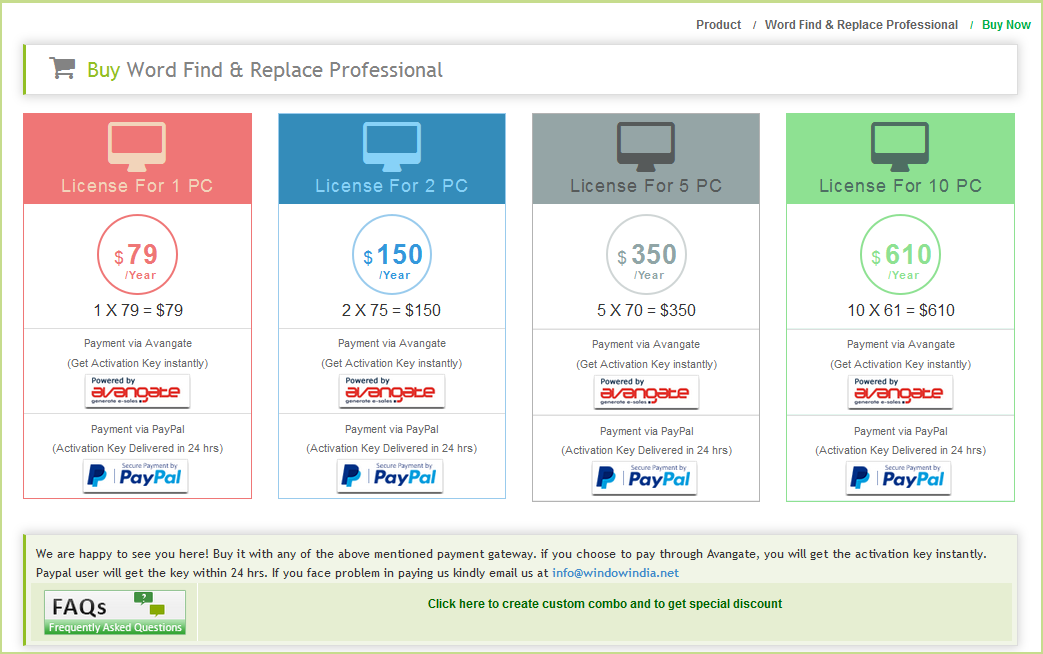 Q.3. When I will get my Activation Keys?
Ans :
It depends upon the payment gateway, if you choose to pay via "Avangate" you will get Activation Keys instantly but if you choose "Paypal" you will get within working 24 hrs.
Q.4. How I can buy more than 10 Licenses or Site License for your product?
Ans :
You can buy any of our product's site license or bulk licenses just email us at: info@windowindia.net with product details.
Q.5. Is there any validity of Activation Keys?
Ans :
Yes, All Activation Keys are valid for Lifetime (3 years)
Q.6. Where I can get help if something I want to know about software functioning?
Ans :
All products main page has links for Help Manual and Demo Video. If problem persist you can contact us via Email or Live Help Zone from our website to get real time assistance.
Q.7. How I can activate product with activations key?
Ans :
Every application run in trial mode with a Registration Dialog Box which gives you the option to Activate the product once you activate the product registration screen disappear and unlocked all restricted features.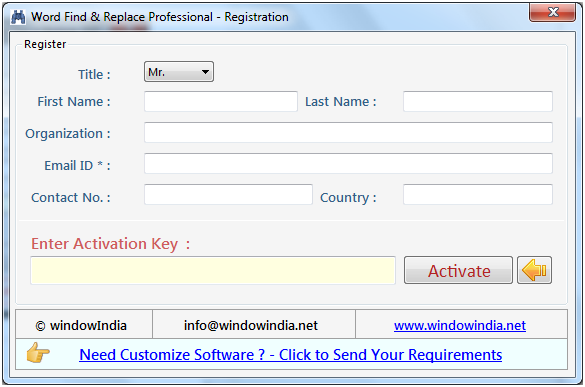 Q.8. What to do if software shows "Unable to Activate Contact to Vendor" error?
Ans :
Try some basic troubleshoot like:
Step1 : Lower UAC if you are using Win7/8 or Vista. Press "Start" button and type "UAC" click on "Change User Account Control Settings". Lower the trigger to "Never notify".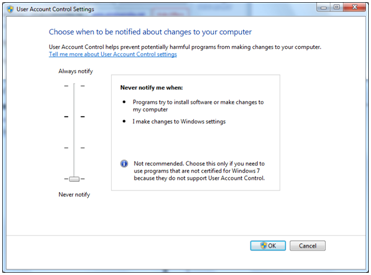 Step2: If problem persist try to run your PC in Administrator Account.
Step3: If problem won"t solved contact us via email at info@windowindia.net . We will help you remotely to solve it.
Q.9. Can I get my money back if problem persist even after technical support?
Q.10. Can I become reseller of your products?
Q.11. How to Transfer License to Another PC ?
Ans :
Step 1 : Deactivate from current PC.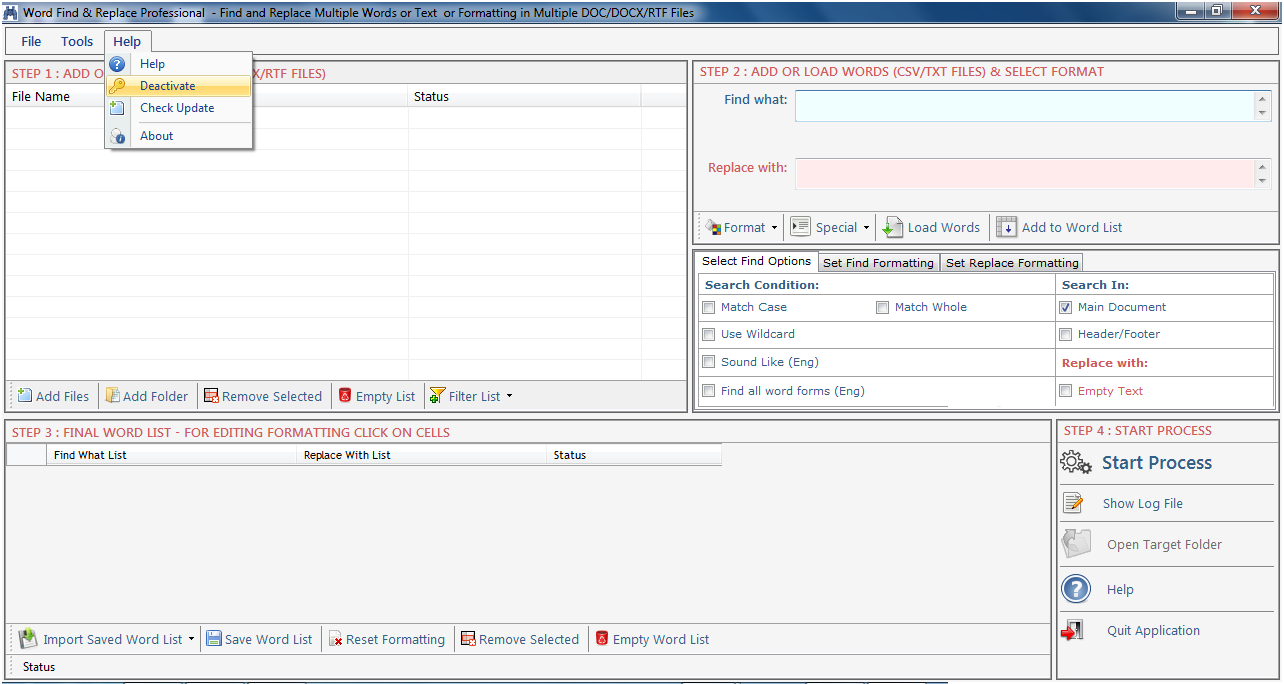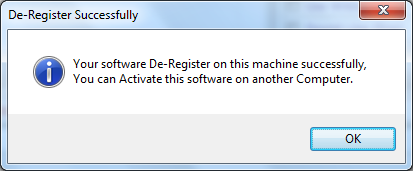 Step 2 : Install the software on new PC and Register it with same Activation Key.
Q.12. Can I re-format my PC and use the same Activation Key ?
Ans :
Yes, you can re-format and use the same key but before that deactivate the software. See 'How to deactivate software'
Note : Before formatting PC or uninstall software, it is better to deactivate software.
Q.13. I just bought activation key with avangate. Where is my activation key?
Q.14. I want a customize software as per my requirements?
Q.15. Do you have an End-user License Agreement (EULA)?
Q.16. Does your software work with Linux or Mac?
Q.17. How can I contact WindowIndia?